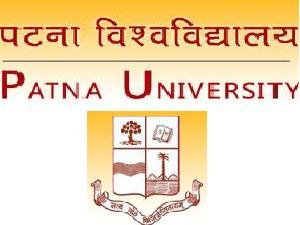 Patna University will announced the B.Sc/B.A/B.Com Part 1, Part 2 and Part 3 Time Table of Session 2018 on the official website of University.Below attached a pdf link to download the Patna University B.Sc/B.A/B.Com 1st Year/2nd Year/3rd Year  Date Sheet 2018. Here on this page students can access complete detail related to the Patna University Examination of Session 2017-18 like Date Sheet, Exam Form, Result, and more other details. Download Patna University B.Sc/B.A/B.Com Time Table 2018 by this page.
Examination Centres are : Patna Women's college, Magadh Mahila college, B.N college, Patna College, Vanijya Mahavidyalaya, Patna Science College.
Group A : Physics, Chemistry, Zoology, Botany, Geology, Mathematics, Statistics & Commerce.
Group B : Hindi, English, Sanskrit, Maithili, Bengali, Arabic, Persian, URDU, Music, Home Science, History, Politicial Science, Philosophy, Sociology, Economics, Psychology, Geography.
Important Dates :
3rd Year Examination Dates – 09feb to 20th March 2018
Submission of 3rd Year Examination Form – 16th January 2018
Submission of 3rd Year Examination Form (With Late Fee) – 03th Feb to 09th Feb 2018
Last Date of 3rd Year Examination Form – 02 February 2018
2nd Year Examination Dates – 27th March to 19th April 2018
Submission of 2nd Year Examination Form – 1th February 2018
Submission of 2nd Year Examination Form (With Late Fee) – 27th Feb to 09th March 2018
Last Date of 2nd Year Examination Form – 23th February 2018
1st Year Examination Dates – 26th April to 19th May 2018
Submission of 1st Year Examination Form – 19th February 2018
Submission of 1st Year Examination Form (With Late Fee) – 12th March to 30th March 2018
Last Date of 1st Year Examination Form – 09th March 2018
#Colleges in Bihar
#Examination
#Patna
#Patna University
#Recent News