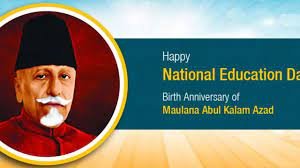 Bihar's top education award 'Maulana Abul Kalam Azad Education Award-2022' will be given on Education Day. On November 11, on the birthday of Maulana Abul Kalam Azad, the first Education Minister of India, the Education Department will organize a function regarding this.
For this award containing 2.5 lakh cash and citation, Directorate of Public Education of the Education Department has sought applications from eligible persons till November 3. Earlier the applications were to be taken only till November 1, but Director of Public Education Sanjay Kumar has given information about the extension of two days in the date of receipt of applications.
It is worth noting that this top education award is given to such a woman or a man of Bihar, who go out of her job or other formal responsibility and do remarkable work for the education of the children of Bihar.The person who has made a remarkable contribution in the field of education of the state is to be claimed for the Maulana Abul Kalam Azad Award by two eminent persons of the state in the form of a proposal.